Whole House Structured Wiring
The Key to Our Success
Other companies may have the ability to install your systems, but you deserve more - you deserve the attention to detail we offer here at Low Country Electronics. From the very first step, the proposal stage, to years after we have installed your system we take time to listen to your requirements & expectations to create and maintain the best possible system for your individual needs. No detail is too small, everything from engineering to documentation to training reflects our craftsmanship, attention to detail and most importantly our dedication to our customers.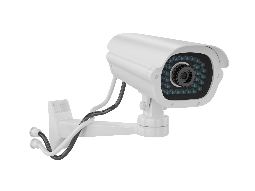 Contact us for a free estimate
Safety and security is something we are all concerned about.
Low Country Electronics provides a full range of audio video and security services, catering to businesses and residences throughout Hilton Head Bluffton and the Low Country.
Knowing a reliable security expert can surely come in handy, you'll never know when you are going to need some help. Low Country Electronics is a family owned company that specializes in home automation, residential and commercial grade TV audio, security, CATV, intercom and IP Camera solutions and services. For more than 20 years we've faithfully served the residents and businesses of Hilton Head, Bluffton, and Beaufort County. When it comes to home automation and security we are the professionals you can trust - Day or night.